Thursday, 29 October 2020
Swedish firm relocates in Telford
A firm specialising in flow technology projects for the assembly and manufacturing industry is relocating to a new unit in Telford.
Ewab Engineering is moving to Access442 at Hadley Park.
The move to Access442 and a new 2,546 sq ft unit will provide space for sales and engineering with new high-tech software to increase and improve connectivity with the rest of the company, located in 11 different countries.
From small beginnings in a garage in Sweden in 1970, today, Ewab's engineering workpiece carrier flow solutions can be found on factories floors all over the world.
Using innovation to create modular design with PC based intelligent drivers, Ewab works with customers on their bespoke requirements for improved, agile production.
Mel Hickman, financial controller and company secretary, who has overseen the move as part of the coordination team, said: "The move to our new unit at Access442 is an important milestone for us as a company. It has allowed us to take big steps forward with our technology, with more focus on feeding production.
"The last few months have been tough for everyone but we're taking real positives from our relocation and the opportunities it has presented to strengthen the Ewab group as a whole."
Source: Shropshire Star
You may be interested in: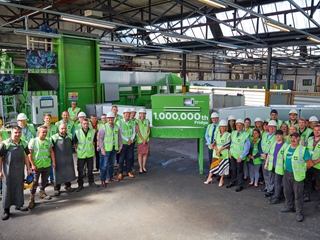 Tuesday, 24 November 2020
AO Recycling announces world first fo...
AO Recycling announces its reuse facility is the first in the world to be certified to a new standard for turning waste electricals into reusable appliances.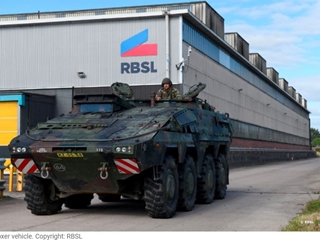 Tuesday, 24 November 2020
Hundreds of jobs to be created amid £...
Hundreds of jobs will be created and sustained as part of a £860 million contract which will see new military vehicles be built in Telford.
Tuesday, 17 November 2020
Ricoh 3D unveils revamped state-of-th...
Additive manufacturing specialist Ricoh 3D has unveiled its revamped Centre of Excellence after an investment of more than £1m.