Tuesday, 13 November 2018
Telford design agency set for expansion
New jobs are set to be created as part of a £600,000 relocation for a creative design and marketing agency
Councillor Lee Carter hands the keys to the new offices over to Kensa Creative's managing director Scott Clarke Kensa Creative is currently based at the University Campus in Priorslee, Telford, but its success means it needs to expand. The company will be relocating to newly built offices at Plot 2a, Hortonwood West.


The plot – like a number of others around the borough – has been brought forward to market as part of the Land Deal that Telford & Wrekin Council agreed with Homes England and the Marches Local Enterprise Partnership. The building has 418m² of floorspace on two floors for Kensa Creative, allowing for future growth of the business without restriction. Scott Clarke, managing director at Kensa, said: "Kensa has grown significantly year on year, quickly reaching the point where we can't squeeze any more people into our current office space.
"As creatives, it has always been our dream to not only own our own building, but to actually design and build it too.
"Thanks to a partnership with the council's own in-house property development consultancy team biT Group, who also happen to be one of our clients, we've been able to make it a reality and are looking forward to all the exciting possibilities this extra space will bring."
Councillor Lee Carter, Telford & Wrekin Council's cabinet member for economic development, said: "This is yet another prime example of how our unique Land Deal is enabling existing borough businesses to expand and create more jobs.
"This particular company are unusual in that the jobs that are available are in the creative sector rather than heavy industry – this is not typical for Telford but it is great that the range of work available is increasing.
"I wish Kensa Creative every success in their new home at Hortonwood West."
Author: Shropshire Star
You may be interested in: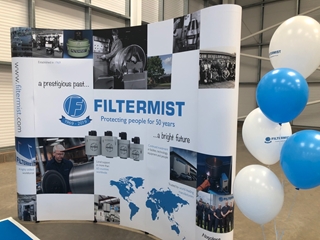 Tuesday, 17 September 2019
Filtermist opens new Telford assembly...
Telford based Filtermist International Ltd showcased just how much the company has changed since it was first established in 1969 in Shropshire at an open house held o...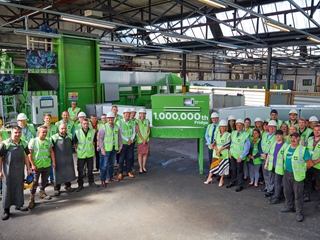 Wednesday, 10 July 2019
Borough business' recycling landmark
The Council has helped borough-based online electricals retailer AO mark a major sustainability milestone as it recycled its millionth fridge.
Wednesday, 08 May 2019
Shropshire manufacturer goes green wi...
A Shropshire manufacturer is set to make a dramatic saving in its running costs thanks to a £160k investment in solar power.