Wednesday, 03 April 2019
Manufacturer's sales boosted by 40 per cent
A Telford manufacturer has boosted its sales by 40 per cent after supporting the automotive sector's move towards electrification and the aerospace industry's need for lightweight parts.
Advanced Chemical Etching (A.C.E.) has won more than £2.6m of new orders over the last 12 months, with contracts being placed from customers in the UK, Europe and the Far East - taking turnover to £7.6m.
The company, which has also created 12 new jobs to cope with demand, is looking to build on the recent expansion by completing a £500,000 investment drive that has seen it install new inspection equipment and two pre and post cleaning machines.
This means the Telford-based business can move from manually processing 350 sheets a day to over 1000, giving it capacity to meet the target of £10m of sales by 2021.
Executive director Chris Ball said: "We have built a strong track record for producing high quality precision components that are ideal for use in the electrification of vehicles and in helping to reduce weight across F1 cars, aircraft and in some intricate medical implants.
"The last twelve months have exceeded all expectations and we're probably up an extra £1.5m on where we thought we would be.
"New orders have come from clients in the UK, the EU, Malaysia, Thailand and the Far East - despite the difference in geography, the reason they use ACE is simple…repeatable quality and short lead times.
"I know there's a lot of speculation about Brexit uncertainty, but we're genuinely not seeing it and believe that investing from a position of strength is the best thing to do.
"In addition to automating the pre and post cleaning operations, we have also installed an XRF machine in the laboratory and 3D microscope and new Co-ordinate Measurement Machine for the inspection department."
A.C.E. specialises in the development of prototype components, pre-production and volume fulfilment to customers in aerospace, automotive, electronics, medical, telecoms and renewbales.
Author: Insider Business Media
You may be interested in:
Thursday, 28 May 2020
Hands Free Farm successfully complete...
The Hands Free Farm (HFF) team at Harper Adams University has successfully drilled a cover crop as the first major operation for the project. The HFF launched in Ma...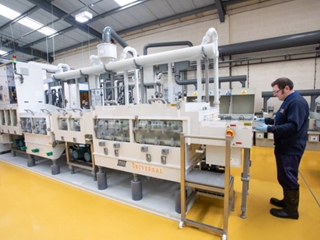 Thursday, 28 May 2020
Telford's ACE is going for gold with ...
One of the county's leading manufacturers of precision components has been selected to take part in a prestigious supplier development programme by Collins Aerospace.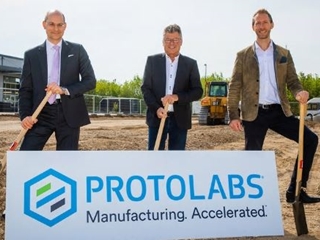 Thursday, 21 May 2020
Protolabs grows 3D printing capabilit...
One of the UK's fastest growing digital manufacturers has begun work on a £10.5 million investment that will increase its 3D printing capability by 50 per cent to meet...